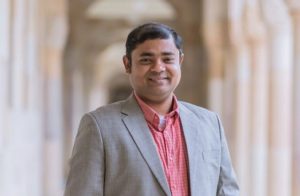 Debashis Sarker
Dr Debashis Sarker is the Lead, Inclusive Education. For more than a decade, he has worked in different organisations in different countries with a proven track record of effectively leading and managing multiple programs and projects. Prior to joining at CDS, Debashis worked as a Senior Manager at BRAC (one of the largest NGOs in the world) in Bangladesh; Digital Finance Researcher at Finance in Motion-an Investment Management firm at Frankfurt, Germany; Research Fellow at the University of Mons in Belgium; Business Advisor at M-PAYG-a Denmark and Kenya based FinTech Company; Consultant at Voconiq in Australia. He has travelled more than 15 countries for professional and academic purposes.
Dr Sarker holds a PhD from The University of Queensland, Australia, where he studied the relationship between access to microfinance and the social and economic empowerment of people with disabilities. He also studied Master in European Microfinance Program at the University Libre de Brussels, Belgium; MBA and BBA from University of Dhaka, Bangladesh. He also did a certificate course on Disaster Management from BRAC University, Bangladesh. 
He had received several awards from Bangladesh, Belgium and Australian Governments for his outstanding academic and professional work. He has presented his research work at several prestigious universities including Harvard University, USA; Ohio State University, USA; Australian National University, Australia; University of New South Wales, Australia; University of Geneva, Switzerland; University Libre de Brussels, Belgium. He had also published multiple journal articles related to people with disabilities in reputed journals.
He is a member of multiple global organisations and networks such as Society for Disability Studies, USA; Development Studies Association of Australia (DSAA); International Disability and Development Consortium, Australia; Solvay Alumni Association, Belgium; Dhaka University Alumni Association, Bangladesh; International Society for Development and Sustainability, Japan.
He is passionate to work for inclusive education and employment of people with intellectual disabilities.